We get asked all sorts of questions here at KLCC but one that comes up a lot is…
"What's the secret to successfully change careers?"
And although this seems like a great question, I feel it's one that the answer is neither helpful or that simple to answer.
Because there is no magic secret or formula I can give you in just a few minutes, that can map out your future career path?!
Does that make sense?
This is your career and it deserves a lot of thought and time to get it right, not a magic fix it line full of false hope from me.
There is a better question though…
"What specific mistakes do people make when trying to make a career change and how can I avoid them?"
Because avoiding mistakes on what doesn't work is a lot better than trying to find 1 answer to suit everybody's individual situation.
And can help you see where people go wrong.
It's from the lessons we learn what to do right. Not someone giving us the answer 🙂
So here are 3 much more helpful tips than any "secrets" I can tell you.
#1 – Jumping too far ahead
Having clear steps on where you are heading is important.
So many times I have clients that want the golden nugget at the end without doing the digging.
They want to change their industry and job role all in one.
Our rule of thumb here is one or the other.
Stay in a similar position and slide across into a new industry
OR
Move up in the same industry, either in the company you are in or another.
The reason we recommend this is because you need to demonstrate your skill set and how it is relevant to the job.
But if you are trying to do both at the same time, you will appear to be lacking experience in both areas and this would be a lot of work to train.
Something companies have little time for.
Leaving you less likely to land the job and leaving you frustrated!
Once you have experience in the NEW industry or job role, you can then make the move to the next change you want to make.
Map it out and give yourself a reasonable timeframe to hold yourself accountable.
If you are sick of going round in a circle with these questions, you can chat with our team for free here.
#2 – Thinking study will land you the job
Another thing we see a lot is people who have spent a lot of time studying and then still cannot land a job.
We are not bagging study and for some jobs, this is very important.
However, it's not the be-all or end-all.
Employers also want to see your skills and experience you can bring to the team.
This leads us back to step one.
Here's a great example:
You work in customer service but you want to become a Medical Administrator or receptionist
You take a Medical Receptionist certificate and start applying for roles.
Nothing… crickets… frustrating!
Experience is as valid as certificates.
In this case, you would need the certificate but I would also be recommending you work on the experience first, in entry-level admin roles and then shifting across into Medical.
Making sense so far?
#3 – The Resume isn't selling you into the right position
Now you know what you want, you have a realistic plan and you know if you really have to study or not.
The next thing I see going wrong is the Resume & Cover Letter.
It may look good or sound good but it's totally focused on the old you
Not the new you with a new career direction.
That's why I would recommend you redo and refocus your Resume
Remember you are wanting to carry your skills from your past role or industry into the new one.
It has to be written clearly because you may be going up against people who may have experience in the industry and job position.
So you need to STAND OUT!
If you feel writing isn't your thing or need some help with that we have a talented team to help with this. Click here to read more about this.
Summary
In order to change careers confidently and concisely, don't ask for the secret ask what doesn't work and avoid making these mistakes.
Don't jump too far ahead – Create a realistic plan, with either a position change/ industry change.
Studying doesn't guarantee you the job – think wisely about what you want and if it's necessary.
Your Resume isn't helping you – Create a Resume that sells you into the new job role or industry to get opportunities for change.
Even though it sounds easy, making a career change in any way can be frustrating. Most of us question whether we are doing the right thing. A lot of people get stuck in a rut and spend precious time to work it all out in the perfect form.
If this is you then I would love to invite you to a free Career Strategy Session. This will help you delve into what's holding you back and discuss a way to move forward and start seeing results 🙂
Kate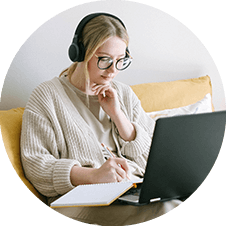 Don't wait for the right opportunity. Create it.
Book in for a free 20-minute career strategy session with one of our consultants, so you can start taking action today!