Belinda is one impressive woman. Iron man world championship competitor, former veterinarian, mother of three, award winning businesswoman and much more. After having successfully launched and established a range of sports nutrition products on the Australian market, she felt ready for her next challenge!
She had put her heart and soul into her business for the last eight years, and on top of that, a lot of money. The thought of earning a salary again was tempting and she wanted to explore her options…
A great demonstration of the power of networking, Belinda had been recommended to the world's largest healthcare company. Thinking back to a business conference 3-4 years ago, she remembered Kate and decided to reach out to get a resume and cover letter written up for her. Good thing she did, because just after we had sent her the documents, the manager reached out and asked to see them.
"So, I promptly sent through my sparkly new Kate Langford resume! Within one hour, she requested a meeting with me. All this for a job that's not been advertised, and I wasn't looking for. Just goes to show how well a sophisticated and targeted cover letter and resume can work. "
Realising she had just landed an interview for a Clinical Specialist role, responsible of partnering with and promoting products to surgical professionals, Belinda felt amazed, excited, and also quite nervous! She called us up again and got booked in for 1:1 interview coaching with our Head Career Coach, hoping to gain more confidence in her answers and her ability to sell herself. We also practiced and prepared for salary negotiation.
Fast forward a week, Belinda wrote me an email saying, "When I answered the one about handling conflict using an example, the interviewer asked if I had read their HR manual as it was so perfect, haha!".
Although the interview process was rigorous, spanning several weeks and a variety of tests, Belinda went through it with more confidence than she thought she would. She said the interview coaching really helped her with not only great answers, but the mindset piece as well. With greater belief in herself, she said that if it didn't work out, she knew there would be other opportunities, allowing her energy to come across as confident rather than desperate. Her words were "It felt like they were trying to impress me as well!".
And then….! The job offer:
From barely taking out a salary at all from her own business, she was able to sell herself well enough to sign a $130,000 salary package deal, including a car allowance and bonuses.
Belinda was overjoyed and called us up to share the news on the day she found out. She said "I know I've done well but one of the main things I did right was getting in touch with you! It was the best investment ever!".
Her business is now on track to being sold and she's about to embark on a brand new journey, getting paid her worth! We're so happy for her and very grateful to have played a part in her success story.
Inspiring, isn't it? If you're ready for that next step in your career or feeling like it's time for a pay rise, book a 20 minute free chat with us HERE, and maybe soon you'll also have some great reasons to celebrate – just like Belinda.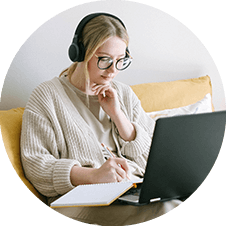 Don't wait for the right opportunity. Create it.
Book in for a free 20-minute career strategy session with one of our consultants, so you can start taking action today!