Losing your job at any stage of your life is a stressful, upsetting experience. Whether it's due to the current health crisis, or to a range of other potential factors, there are many things you can do to protect your mental wellbeing.
Before we get into it, it's important to note that I am not claiming to be a mental health expert. But I am using my many years of experience in recruitment and career consulting to provide you with practical management strategies.
Time for a check-in
If you are not someone who is ordinarily in touch with the state of their mental health… there's no better time to start than now.
Even if you are aware and protective of your mental wellbeing, this is still a useful exercise.
Let's start by checking in with ourselves.
Take a moment to sit with your feelings. You might feel angry, scared, or maybe a little lost. Let yourself really listen to these emotions for as long as it takes.
The first important step is to recognise that this is ok. No one expects you to be fine with this. And fighting these feelings will often make the situation much more overwhelming.
Once these negative feelings have settled, let's turn our attention to making a list.
Yep, get a pen and piece of paper, we're all going to do this. This list can be just about work, just about your personal life, or a healthy mixture of both. Don't worry about feeling silly – this list is for your eyes only!
3 things you're grateful for…
These could be your health, your family, your pets, or maybe even the fresh food you've got in the fridge or the phone call you just had with a friend.
Focusing on gratitude (even on an everyday scale, but especially now) is such a great way to shift negative tension.
2 goals you have…
So these might be obvious goals like finding another job or getting back some of your income. Maybe it's even just to have a more positive attitude.
Remember that what you put out into the world is what you will get back.
1 thing you're looking forward to…
Ok so again, this could be "I'm really looking forward to that job interview I'm going to get" or even "I'm looking forward to my afternoon walk in the fresh air."
This little strategy is really helpful for pulling you out of a slump and moving your attention to something positive to come.
And don't get hung up on it!
Sounds SO MUCH EASIER than it really is.
Focusing all of your energy and attention on how you don't have a job, how you can't get an interview, or how no one is calling you back is going to take its toll.
YES, you need to put in the effort.
YES, you need to take the right steps (which we can help you with).
YES, finding a job is VERY important!
BUT, so is your mental health and wellbeing. So many times I have had clients come to me in a poor mental state which has affected their confidence.
We're here to help!
If you're struggling right now, please know that you are not alone. There are so many people and organisations out there that can help.
We are here to help you with your job applications, resumes, and interview tips.
Book in for a free 20-minute chat to find out more and get started on your next career journey.
Kate.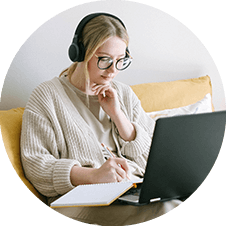 Don't wait for the right opportunity. Create it.
Book in for a free 20-minute career strategy session with one of our consultants, so you can start taking action today!