Remember the simpler times in school when we were asked what we wanted to be after growing up? The diversity of the answers was on a different level! Some of us wanted to be pilots, some wanted to become police officers, some wanted to be doctors, some painters, astronauts, firemen…and the list goes on. Many people are lucky and determined enough to transform their childhood dreams into full-time professions. However, others are not. Because of the ever-changing landscapes of the world, many of us were not able to follow our passions.

The good news is, it's never too late to rediscover your true passion and start struggling for your dreams! Over the years, I have helped many people rediscover their dreams with my counselling, and it's safe to say that most of them are doing extremely well for themselves. And more than anything, they are happy!
I can help you out as well. By following these easy tips, you will start on the process of rediscovering your passion:
Reevaluate Your Decision
The first step that you must take is to reevaluate all of the professional decisions that you have taken so far in your life. Were they worth it? Did they result in happiness? Are you content with your life? If not, then it's time to learn from your mistakes and think about the future!
Identify Your Passion
After having identified your mistakes, it's now time to identify the very profession that you are after. Make a list of all the jobs that you picture yourself doing. Do you want to become a chef? Or do you see yourself working as a business analyst? Identify whatever it is you are REALLY passionate about.
Make a Game-Plan
Once you have identified your dream profession, it's now time to make a game-plan. Devise a strategy, and determine the steps that you'd have to take in order to achieve your dreams.
At the end of the day, it boils down to what you really want. It's great to chase your dreams and work towards your passion, but it isn't always such a great idea. So, think a hundred times before you make any big decision, and stick with it!
Want to work on your career confidence? Join our free community today: https://www.facebook.com/groups/careerconfidencecommunity/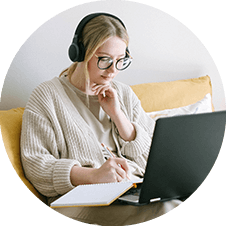 Don't wait for the right opportunity. Create it.
Book in for a free 20-minute career strategy session with one of our consultants, so you can start taking action today!