Selection Criteria VS. Cover Letters – there is a difference
For potential candidates that are sourcing a role in one of the government sectors, Selection Criteria is something you may need to answer. Depending on how well you address each of these could depend on whether you gain an interview spot so it is critical that you get this right.
Most people often don't realise there is a HUGE difference between a response to Selection Criteria and a Cover Letter.
What is a Selection Criteria response?
 Is no more than 2 pages, addressing Key Responsibilities 

(or Key Selection Criteria)

 (4-8 questions)
Is answering these questions using the STAR method (which is Situation, Task, Action, Result)
You are required to respond to each question about a "time when" you were in a Situation, doing a specific Task where your Action was required, and then the Result. Use one example per question in a paragraph
Without this (if the advertisement asks for it), you will not proceed to the next round for interview
What is a Cover Letter?
A Cover Letter is an introduction to yourself, to accompany your resume when you apply for a job.
Is 1 page only
Talks about you and why would you be suitable for the role
Doesn't cover all your skills (as the resume does this) but more so, it covers your personality traits
You can talk about 1 main skill they require for the role and HOW you can use this in the new role
Uses passion and juicy words to attract the reader's attention
Most people find it more difficult to write a selection criteria response than it is to write a cover letter. The good news though: thinking through examples of your work history to use as answers is also great preparation for your interview.
If you have your heart set on a job that has Selection Criteria, but you don't know where to start, we recommend you seek professional help.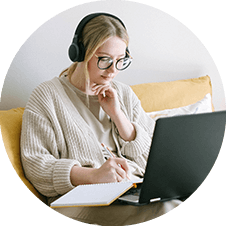 Don't wait for the right opportunity. Create it.
Book in for a free 20-minute career strategy session with one of our consultants, so you can start taking action today!