Do you make time for you?
If so how?
What I mean by this is… when was the last time you did something fun? When was the last time you slept in without an alarm or had some alone time reading a book or watching a movie?If you can't think of when this was, then you are not doing enough self-care. Without making YOU a priority, every other aspect of your life will suffer, and you will not be able to commit 100% into the change that you are seeking.
For many women seeking a career change or returning to the workforce, this is actually the biggest issue I see. Making YOU a priority and self-care an essential part of your day or week is critical in making time for you to be in the best mindset you can be. When we take care of how we feel and look – it radiates…career confidence is key!
So next time you see an opportunity to put self-care at the top of the list or a priority in that moment… DO IT!
Kate can only do what can only DO!
If you want help with learning how to do this, then Kate Langford Career Consulting can help you with confidence, job searching, career coaching, interviews, resumes and much more!
Click on www.katelangford.com.au/book-appointment/  to get a FREE 20 minute consult today!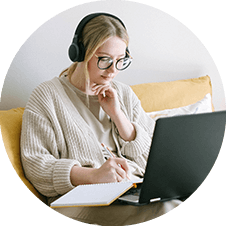 Don't wait for the right opportunity. Create it.
Book in for a free 20-minute career strategy session with one of our consultants, so you can start taking action today!