Selling yourself outside of 'Seek'
Have you ever wondered how people get jobs that have not even been advertised on Seek or anywhere else?
Or heard about a company "creating" a role for them?
It is called the "hidden job market"….
Well this is how…..
Taking charge of the job search
They are marketing themselves to companies they want to work. Or, they may know companies that can utilise their skills. They walk into the company and introduce themselves, hand in a physical resume with their contact details, and leave a GREAT first impression.
I can tell you now, when I was recruiting, if someone came into the office, took the initiative, and met with me for 2 minutes, I would remember them. This is especially so if they stood out and made a great first impression!
Sometimes if a business is busy and knows they need more staff but don't have the time to create the role, write a job description or write an advert for Seek, they will hire these people.
They often put your resume in a pile (yes, but not as big as the Seek pile) and will call you the next time they have a vacancy. It saves them time and money and it puts you at the top of the list!
Use the hidden job market to your advantage
So next time you are trying to think outside the box, consider the "hidden job market". Confidence, a well-constructed Resume, and some kicking butt is all that is required for this plan of attack!
For more information on career coaching and consulting (especially on how YOU can apply this) then make a booking at www.katelangford.com.au/book-appointment/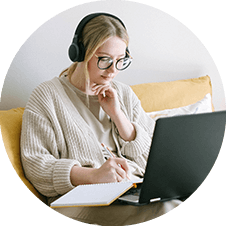 Don't wait for the right opportunity. Create it.
Book in for a free 20-minute career strategy session with one of our consultants, so you can start taking action today!