Despite having been around for almost 20 years now, LinkedIn is quickly becoming an important job networking tool. One that I think is utterly underutilised by job seekers. With the current state of the world, it is critical now more than ever to have an online presence. A presence that is professional and publically accessible. Especially as an active job seeker!
If you need help with your LinkedIn profile…
Feel confused by the setup process…
Or are unsure where to even start…
I am here to show you how you can have access to a global network and job market right from your laptop.
Read on to find out WHY you need a profile, HOW we can help, and a personal gift from me at…
The benefits of a professional LinkedIn profile
Exposure to recruiters: Most will go here first to scope out the market.
Access to jobs listings: This is a free feature that is constantly updated with a huge number of opportunities in a variety of industries.
Connecting with other business and professionals: Like networking but digitally. Even if you don't find a job listing that is suitable right away, you will have a network of others who have the potential to link you to their own connections in the industry you're looking for.
Endorsements: These are even better than references on your resume! Your connections can write testimonials and referrals which showcase your talents and are visible to recruiters.
Profile views: Being able to see who has viewed your profile and who they work for means you can reach out to them directly.
Why LinkedIn builds trust
All of your professional details, achievements, and education are there.
Most recruiters will Google your name before even inviting you for an interview. If your key information is available online, this can greatly increase your chances of a meeting.
A clean, coherent and concise LinkedIn profile is like your brand. It is selling you to potential employers. You can show them straight away how you will benefit their company, the skills you will bring, and the expertise you will provide.
How Kate Langford Career Consulting can help
We know what employers look for. We understand how your Header and accessible information can make a positive impact. We also know how to increase your profile views and appearances in search results.
Our team has curated hundreds of LinkedIn profiles and are confident that we can help you get online now.
Your special Linked In offer
Because we want to help as many people as possible build their online presence during this unpredictable time, we are running a LinkedIn Profile Creation special.
Let us do it for you.
To help out in these crazy times, until the end of April you can get 25% off if you use the code "LINKEDIN25"
To access this offer and get started with your online journey, click here.
Or, you can simply book in for a free chat with one of us to learn more! Click here.
We look forward to helping you build your brand and start getting incredible job opportunities with LinkedIn.
Kate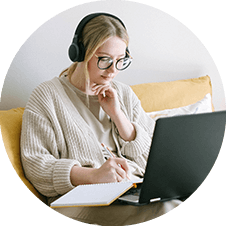 Don't wait for the right opportunity. Create it.
Book in for a free 20-minute career strategy session with one of our consultants, so you can start taking action today!