The trick to writing an impeccable resume is to express more with fewer words. Experienced recruiters can tell a lot about you by reading what you include in your resume. Therefore, you need to be extra careful while writing one.
In this article, I will share the 3 things which your resume says about you. By knowing what to focus on, you can definitely improve it. So, without further ado, let us begin:
How Well You Are Qualified
This is a no-brainer. You should include all of the relevant academic qualifications and professional experience in your resume. Don't leave out any additional certifications or training that you may have completed.
How Well You Can Concise Your Messages
The information which you decide to include in your resume has to be extremely short, yet not vague. In fact, since time is money, throughout your professional life, you will be encouraged to be precise and to-the-point with your messages.
How Well You Can Prioritise Things
Writing a resume is all about prioritising. By identifying which accomplishments and professional experiences to include, you are actually prioritising, and are giving the recruiters a taste of how well you have mastered this soft skill.
Creating the perfect resume takes time, but once you get it right, it will all be worth it! Keep on experimenting, make a few drafts, and then select the one which you feel is the best. Best of luck.
Want to work on your career confidence? Join our free community today: https://www.facebook.com/groups/careerconfidencecommunity/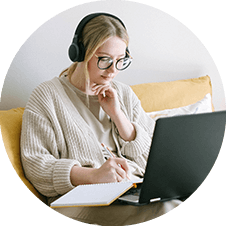 Don't wait for the right opportunity. Create it.
Book in for a free 20-minute career strategy session with one of our consultants, so you can start taking action today!