With so many graduates entering the market, it's crucial that you stand out from the crowd and build a strong network. Fortunately for us, we live in the digital world and have a lot of tools at our disposal to help us with that. One such fantastic tool is Linkedin, a social network for professionals that provides you with an amazing platform to connect with people belonging to different industries. By showcasing your qualifications, skills, and experience on Linkedin, you can open up doors to fantastic career opportunities.
In this blog post, I'm going to share the three main reasons why you need to build your LinkedIn profile, especially if you are a fresh graduate looking for a job. Let's get started!
You Can Get Noticed By the Top Recruiters
Recruiters around the world use LinkedIn as one of the primary channels to seek and contact potential job candidates. So, having a decent optimised Linkedin profile can significantly increase your chances of being approached.
You Can Connect with Professionals in Your Industry
The primary purpose of LinkedIn is to help people build their professional networks online. You can easily connect with professionals in your industry while sitting at home and get a platform to interact with and learn from them.
You Can Build Your Personal Brand
Another major benefit of LinkedIn is that it allows you to build your personal brand. In a market that is overflowing with fresh graduates, a person with an appealing image will always steal the attention of recruiters.
LinkedIn is a blessing for both job-seekers and recruiters but, surprisingly, a lot of people still take it for granted. This social network has so much to offer to professionals – we just need to make the best use of it. So, set up a profile today and spend some time optimising it to get the best results. Best of luck!
Want to work on your career confidence? Join our free community today: https://www.facebook.com/groups/careerconfidencecommunity/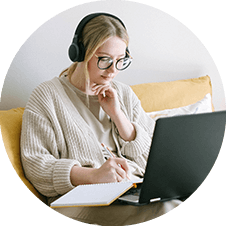 Don't wait for the right opportunity. Create it.
Book in for a free 20-minute career strategy session with one of our consultants, so you can start taking action today!